Gobot integrates with popular email marketing platforms.
By dragging the Email Field button into your bot script you can get your bot to collect emails.  You can also use this functionality to trigger the sending of an email or email sequence by adding the collected email to an email list in one of the email marketing automation systems Gobot integrates with, e.g., MailChimp, Klaviyo, Aweber, Constant Contact, etc. All you need to do is choose the email marketing system from the pulldown menu in the right hand panel (see images below) and connect it to Gobot.
Step 1: Drag the Email Field button into your bot script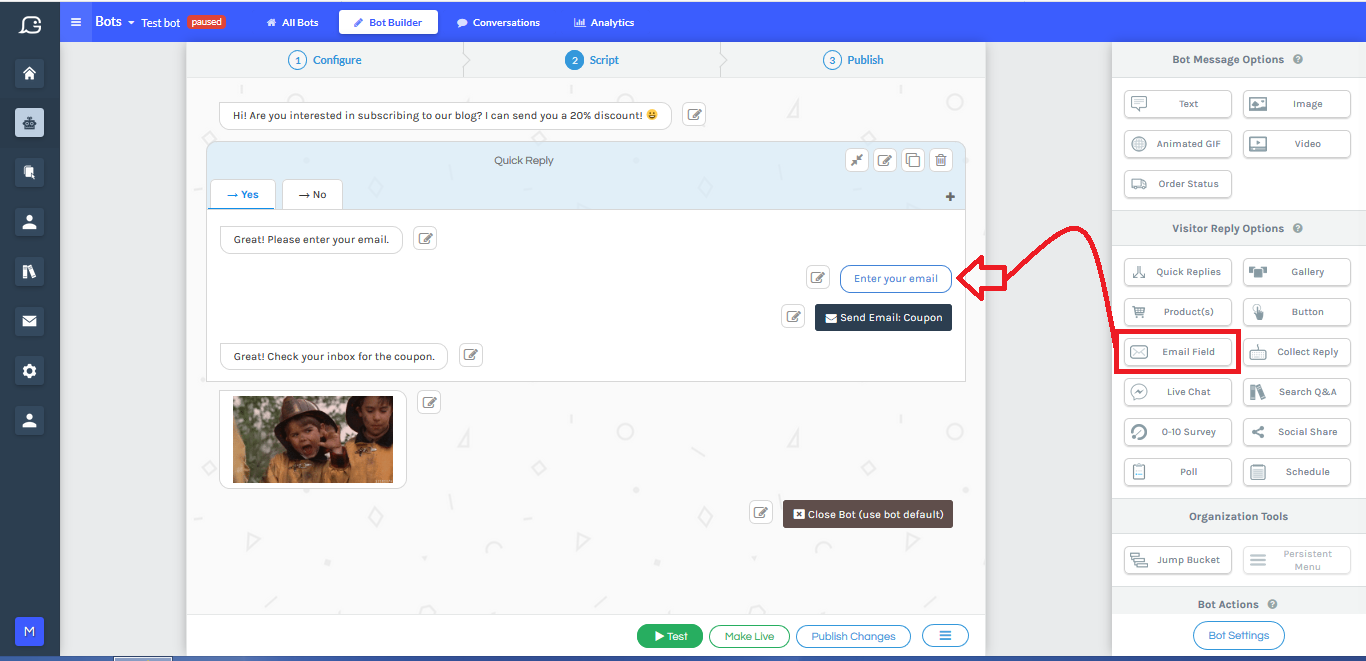 Step 2: Click Show advanced options in the right hand panel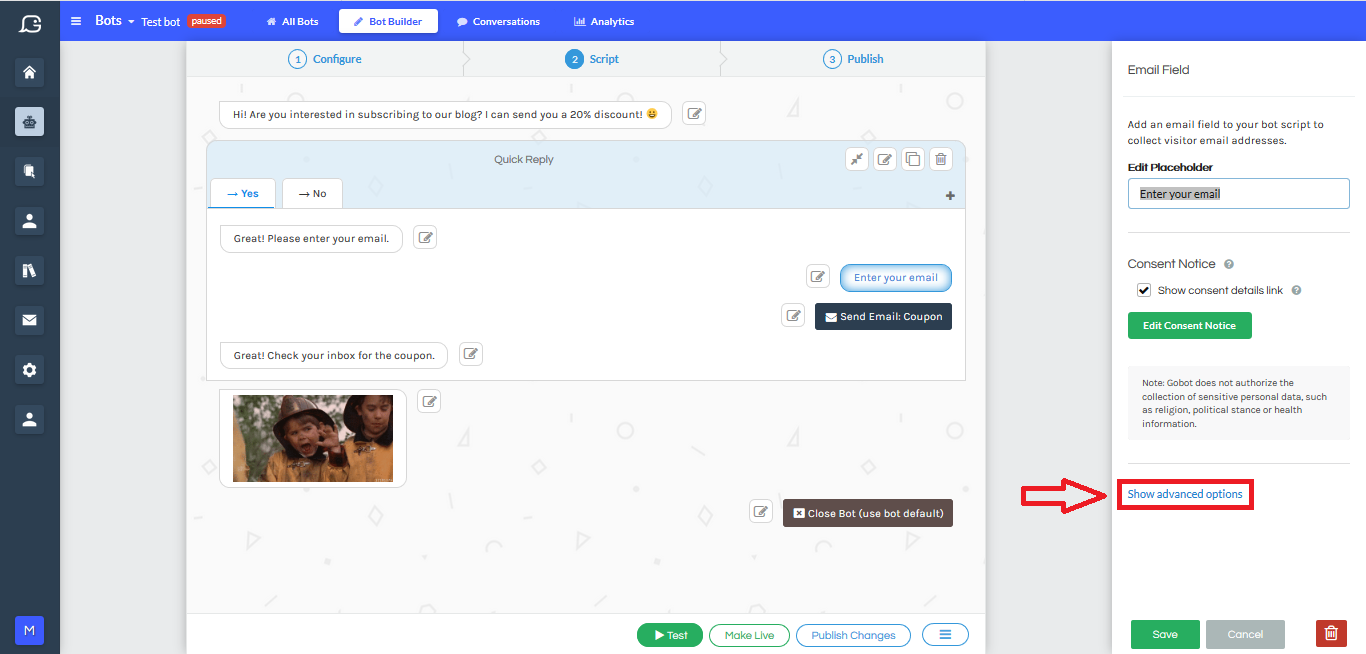 Step 3: Select your email marketing platform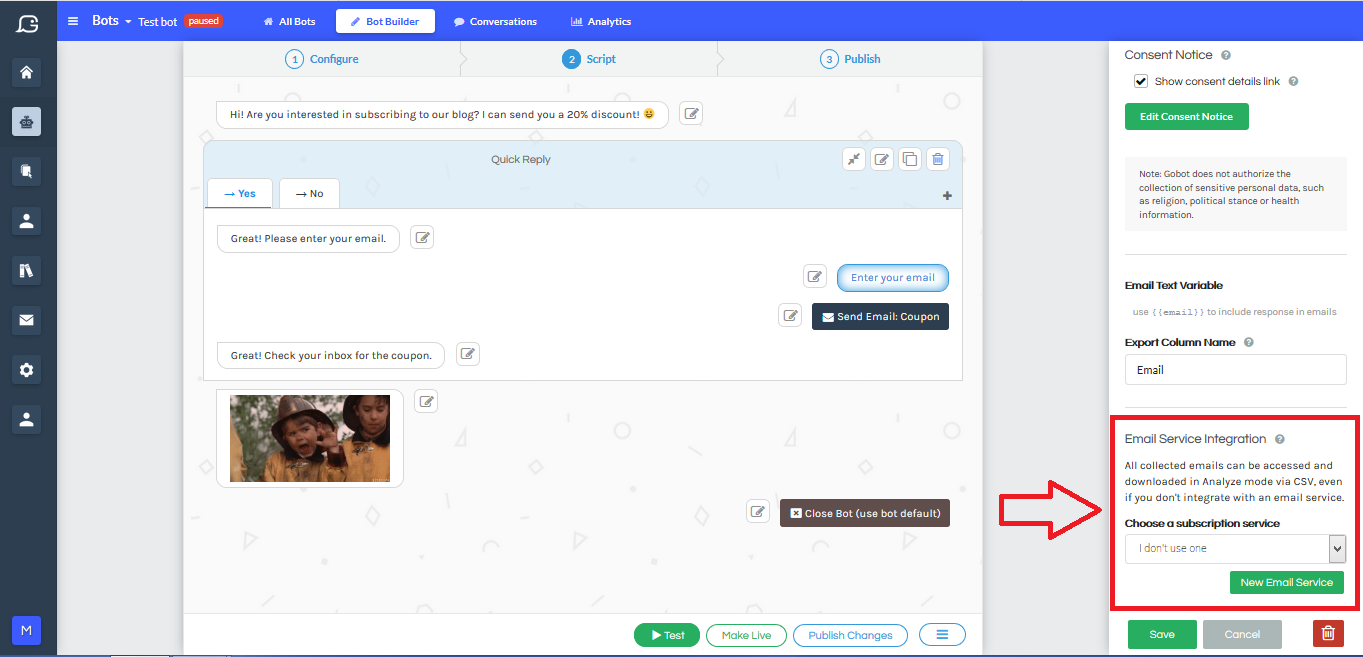 Easy, right? If you follow the above steps, all emails collected by your bot will be automatically added to a campaign of your choosing in your email marketing software of choice.
Don't use a separate email marketing platform? No worries! You can also use Gobot directly to send emails to website visitors chatting with your chatbots.  Click here to learn more.
Copyright 2019, Gobot LLC, All rights reserved.