TURBO DELIVERY - ON-DEMAND SHIPPING APP
The Shopify Turbo Delivery app allows you to offer super fast on-demand delivery to your store customers via Postmates.  If you are using this app and want to alert your customers as to its existence, a chatbot is the perfect communication tool.  Gobot has partnered with Turbo Delivery to make this easy via a Turbo Delivery bot template.  To access, click on the Templates button in the vertical navigation bar and then click on the Turbo Delivery template in the Shopify category - this will reveal the template bot script in the center panel.  Next, as shown in the image below, click Use this Template toward the bottom of the screen, and you should be good to go!
ACCESS TEMPLATE: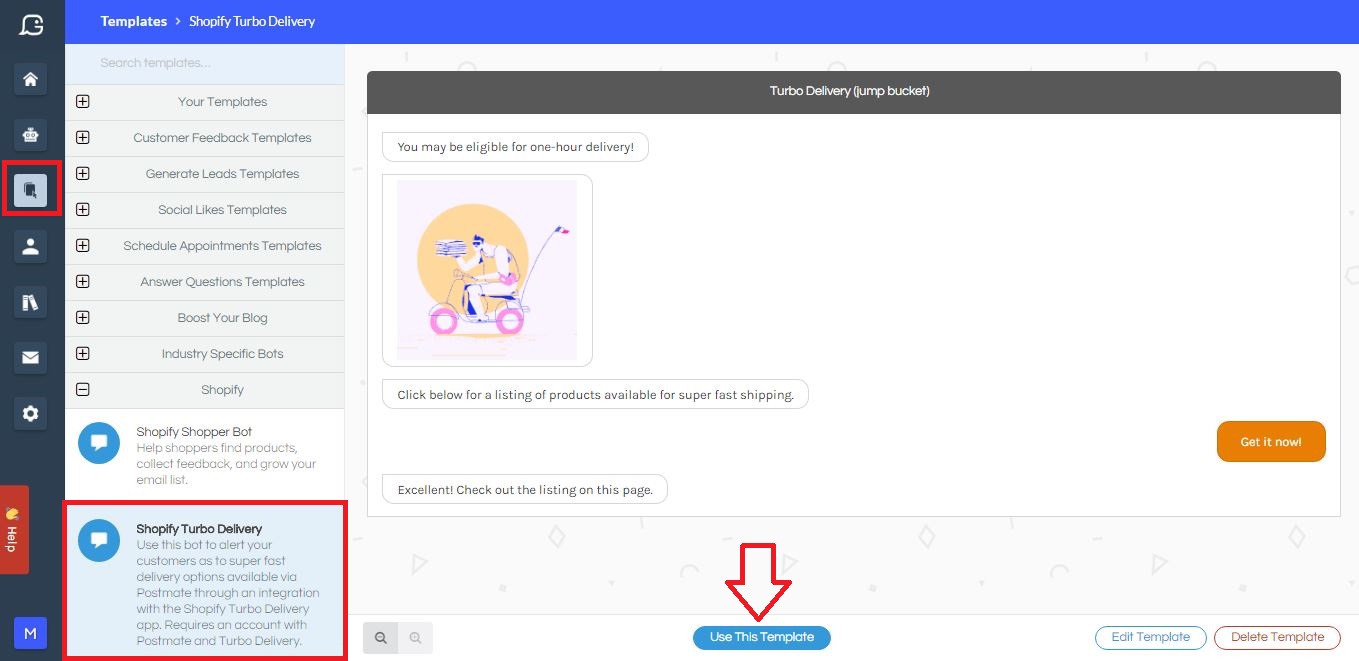 The one thing you will need to do is enter the url for your Turbo Delivery site.  Once you have created your bot, click on the Get it Now! button and enter your url in the right hand panel, as shown below.  Finally, click Save and then Publish.
EDIT URL IN YOUR BOT: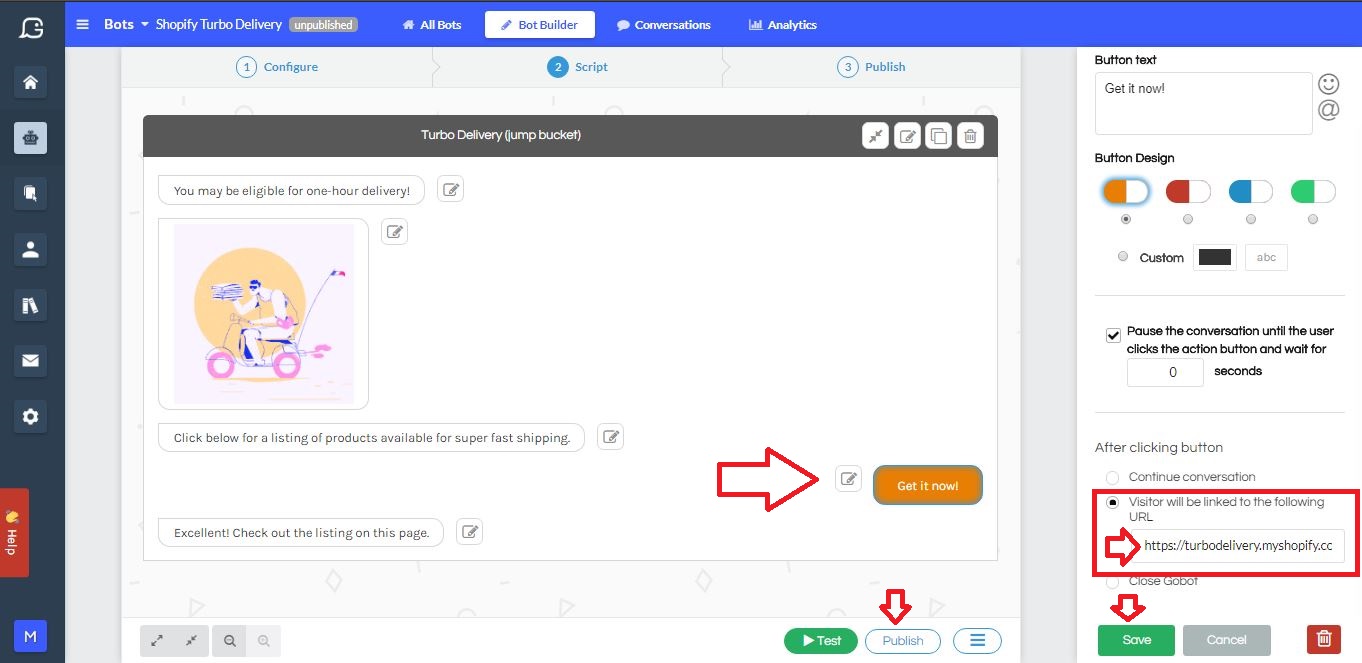 Copyright 2018, Gobot LLC, All rights reserved.