To add new team members click on the team settings icon in the vertical navigation bar.  Next, click on Team and then Invite Member.  Enter the new team member's email address and they will be sent an invitation to your team, it's that easy.
To delete a team member simply click Edit to the right of their email address and then delete in the screen that popups up.
You can also easily set and adjust each of your team members' roles and access settings.  Click here for more information about access settings.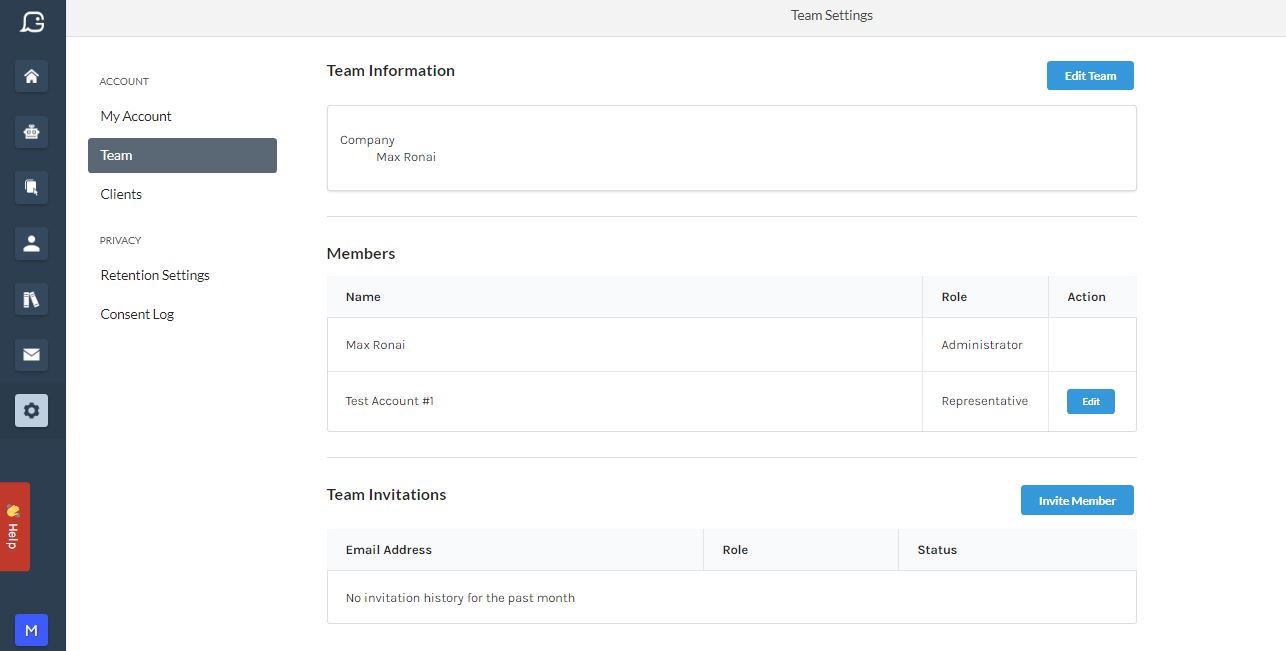 Copyright 2018, Gobot LLC, All rights reserved.