With Gobot you can build an entire knowledge base for your site.  Draft as many help articles in Gobot's knowledge base mode (see books icon in navigation bar) and then include a link to your knowledge base directly on your Shopify site, as detailed below.
Step 1: You can find your knowledge base link by clicking on the View Knowledge Base button in the hamburger menu (for any of your articles) adjacent the View Article button towards the bottom of the knowledge base center panel. Copy the URL once you arrive on the knowledge base site.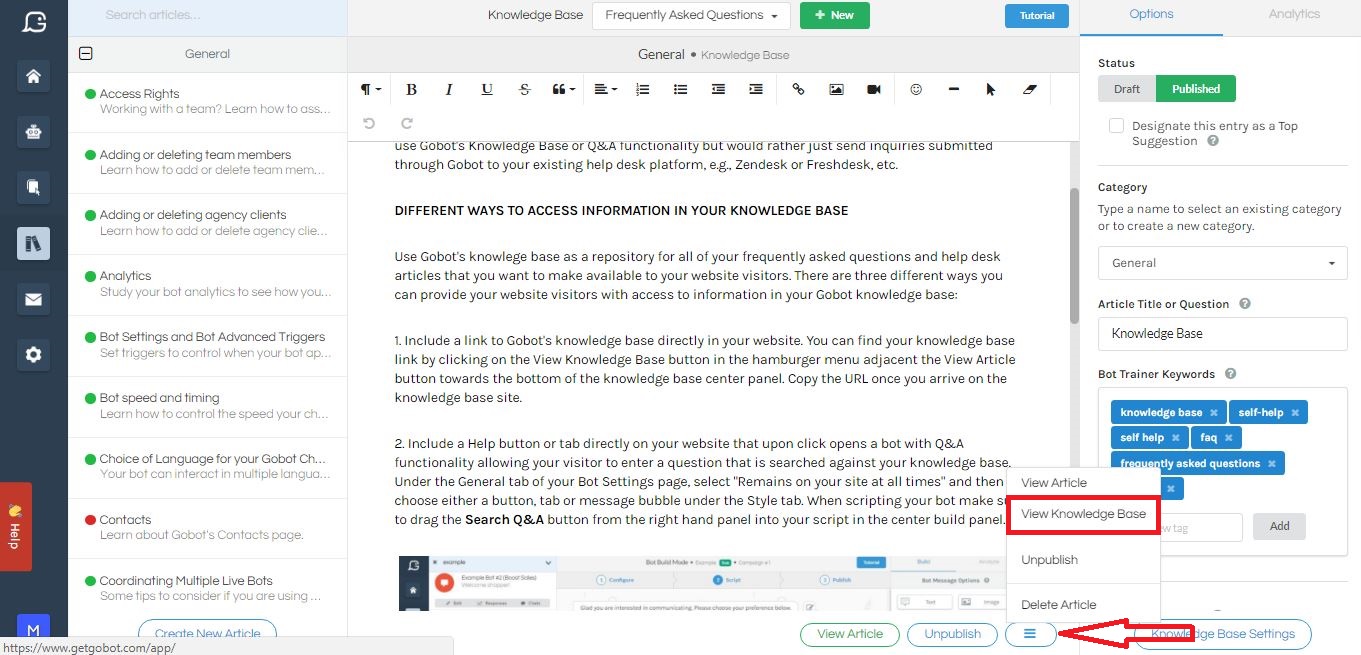 Step 2: Associate the URL with a "Help" or "Help Center" button or link on your website, which will bring visitors directly to your knowledge base so they attempt to answer their own questions.  To do this on your Shopify site, as shown below first, click on Navigation.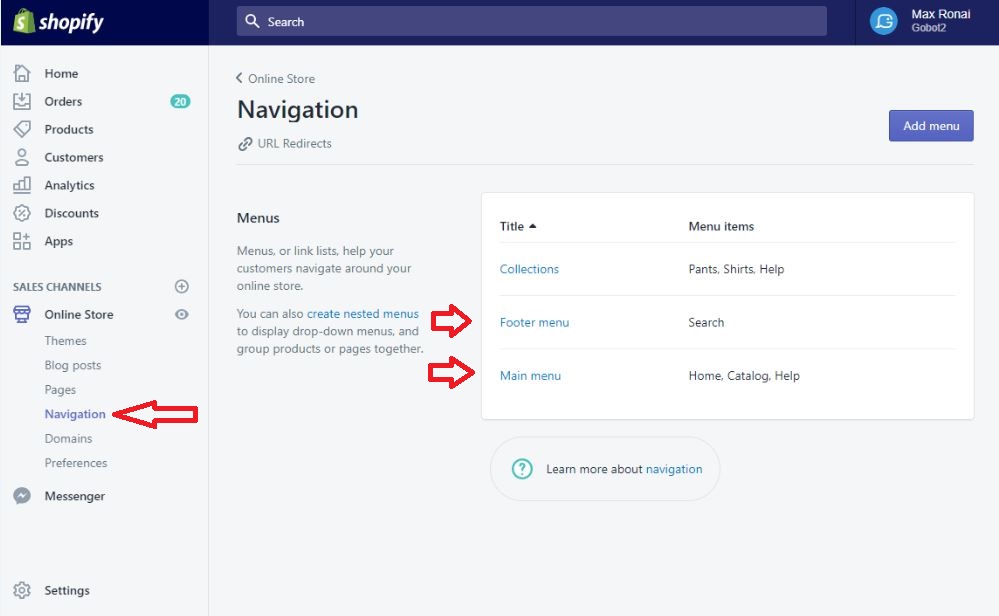 Next, decide whether you want the link to your knowledge base either in the header or footer of your site.  For this example, we will place the link in the Footer Menu.  Click on the Add menu item button to add your Knowledge Base link in the footer of your site.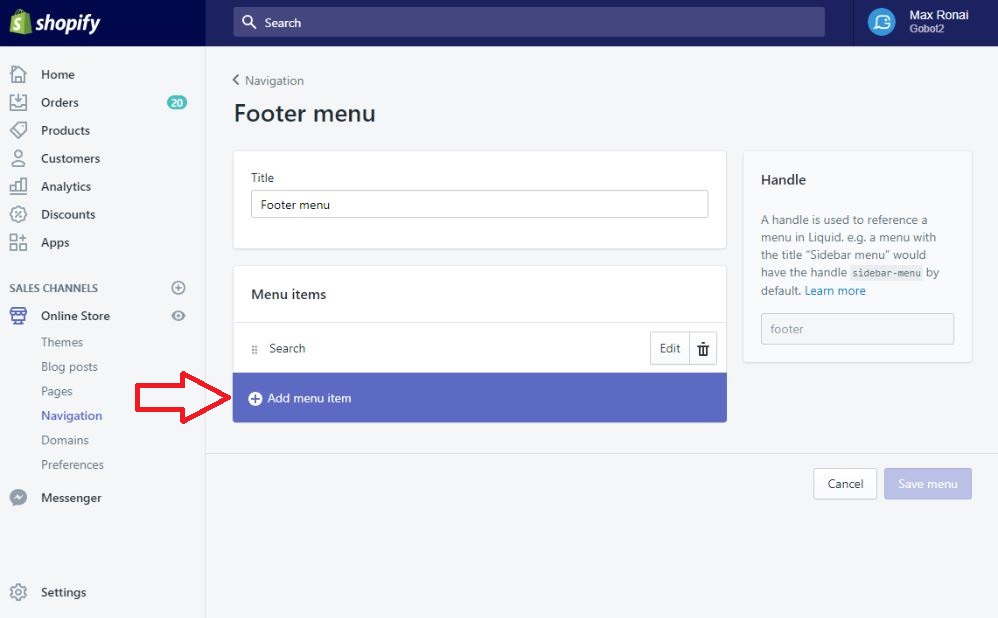 Upon clicking Add menu item, you can paste the URL you originally copied from your Gobot knowledge base.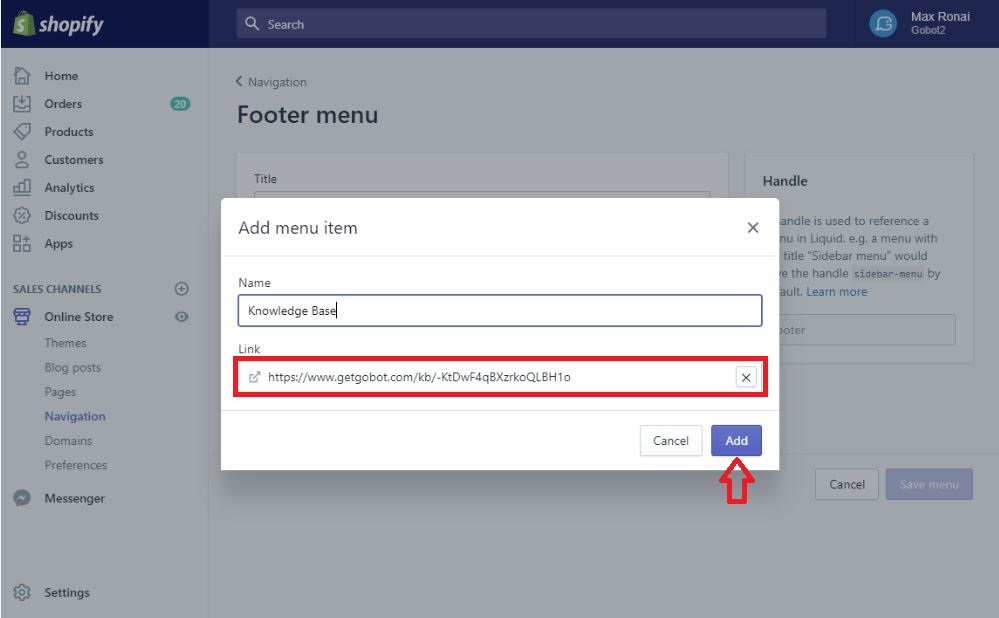 This will officially add "Knowledge Base" link in the footer of your Shopify website.  Upon click of this link, your visitors will be brought to your Gobot knowledge base where they can ask their questions and get self-help.  This will dramatically reduce the number of help desk tickets you receive!
Optionally, you can have the knowledge base open in a new tab separate from your Shopify store.  To accomplish this, follow the instructions here.
Copyright 2018, Gobot LLC, All rights reserved.