Yes, members from our previous site need to re-register on our new site.
After re-registering, all the points from past orders will automatically be credited to the newly made membership. It is important that the same email address used to register in the previous account be used again for the new account.
Please follow the instructions below to re-register for an account. 
1) Go to the login page: https://colorcl.com/account/register
2) Put your name, email address and password to create a new account.
3) The following message will show up: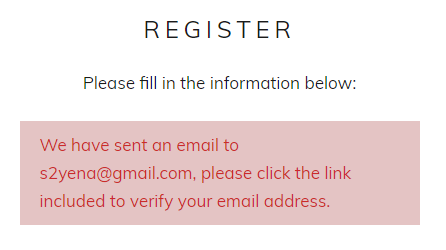 4) Go to your email and check the email verification that was sent. 
5) Click the link in the verification email and then register your account on our new website
6) Check if your points from past purchases on our previous site have been credited to your new account. (It may take up to a week for points to be credited)
*If the points are not credited to your new account within a week, please email our support staff. Support@colorcl.com